Find your way to: Studio Estetica
Find your way to: Studio Estetica
The top floor of health and beauty Slovanský dům, Prague 1
Studio Estetica for professional permanent make-up was esta- blished 20 years ago. Owner, Eva Štědrá, founded the studio after gaining suf cient experience in the Czech Republic and abroad in the application of permanent make-up (eyebrows, eyelines and lips) and convincing herself of all the advantages provided by this method: "Permanent make-up is intended especially for women who do not feel good without make-up, but who do not like to waste time in applying make-up, those who wear contact lenses or glasses, have sensitive eyes or suffer from allergies to cosmetic products. We are able to balance or correct various imperfections in the shape of the eyebrows and lips. The result appears totally natural, forming an ideal base for possibly more distinctive make-up. I personally also greatly appreciate the method I have recently developed a procedure during which I can de ne the missing areolas with permanent make-up for women after undergoing mastectomies. I have often seen how this adjustment helps them to cope with the situation."
Jana Hrůšová has collaborated with Eva Štědrá since 1998. She too regards PM as the ideal method of enhancing and improving certain facial features, thus contributing to an increase in con dence.
"It's like when you put on beautiful clothes in which you feel really good. Moreover, you are always well groomed, starting with getting up in the morning and actually never ending. You will appreciate the advantages of PM when playing sport, out on the road or even just doing housework. We do not want to alter your appearance fundamentally. We respect your character, but we want to perfect it. We keep pace with the latest world trends, taking part in training courses and seminars in our industry so that we always have the best services ready for you."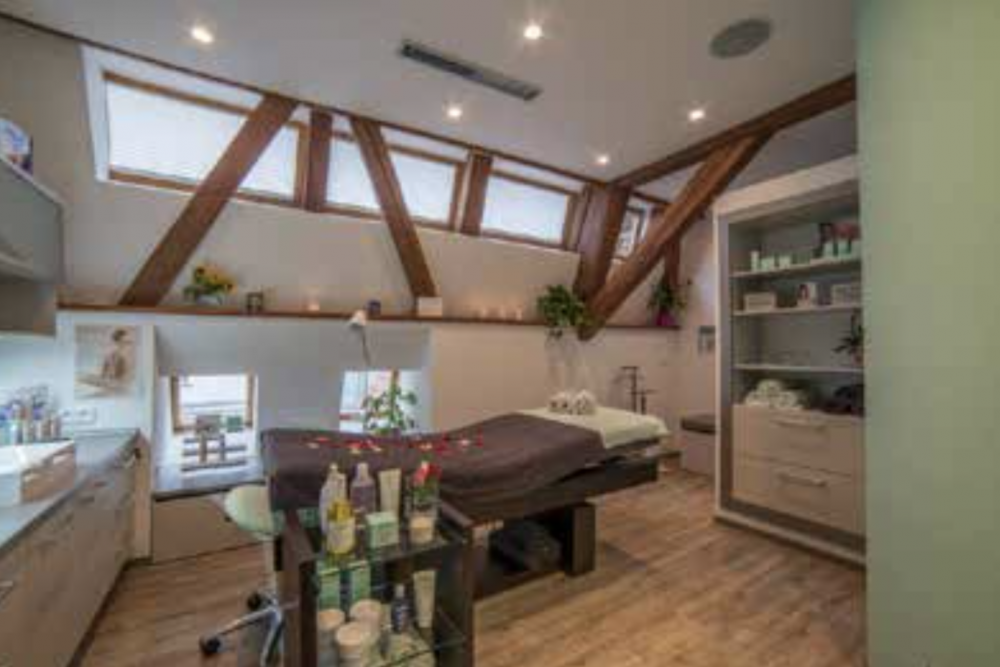 The two professional beauticians are complemented by Janka Dragounová. Like her colleagues, she regards permanent make-up as a creative work. "Every woman is an absolute original and must be approached as such. Sometimes it is necessary to state our personal opinion, but it is always in the interests of the overall impression. Of course, I am very happy when a client leaves satis ed. And I feel even greater joy and satisfaction when she returns to Studio Estetica. PM lasts from one to four years and is quite individual."
All three women agree that it is important to stress that women who decide on PM should carefully choose from the selection of PM options. "The best reference is personal recommendation, which can emerge only as a result of honest, perfect work and a personal approach to every client," Eva Štědrá concludes.
Studio Estetica also essentially comprises beauticians Petra Řezníčková and Gabriela Zelinková. Petra graduated from a secondary vocational school and has worked in the eld for more than 20 years. She is the holder of a Pavel Bauer visagist certi cate. She has been employed by Studio Estetica since 2004. Her professionalism combined with the luxury of the new premises in Slavic House ensures the ultimate experience for clients. She recommends and uses DARPHIN, a Parisian cosmetic of the highest aromatherapeutic, physiotherapeutic and phytobiological qualities.
The treatment is completed with OSMO THERMY body care treatment from the French brand of ERICSON LABORATOIRE, which has an effect on slimming, and on the energy and vitality of the entire body. "Indulging in luxurious skin treatment and physical relaxation is the best way to beauty."
Gabriela entered the world of professional cosmetics a decade ago. She specializes in whole body depilation, using the unique method of appli- cation of PANDHY ́S sugar paste (a 100% natural mixture of sugar and water). She holds the PANDHY ́S Body Sugaring System certificate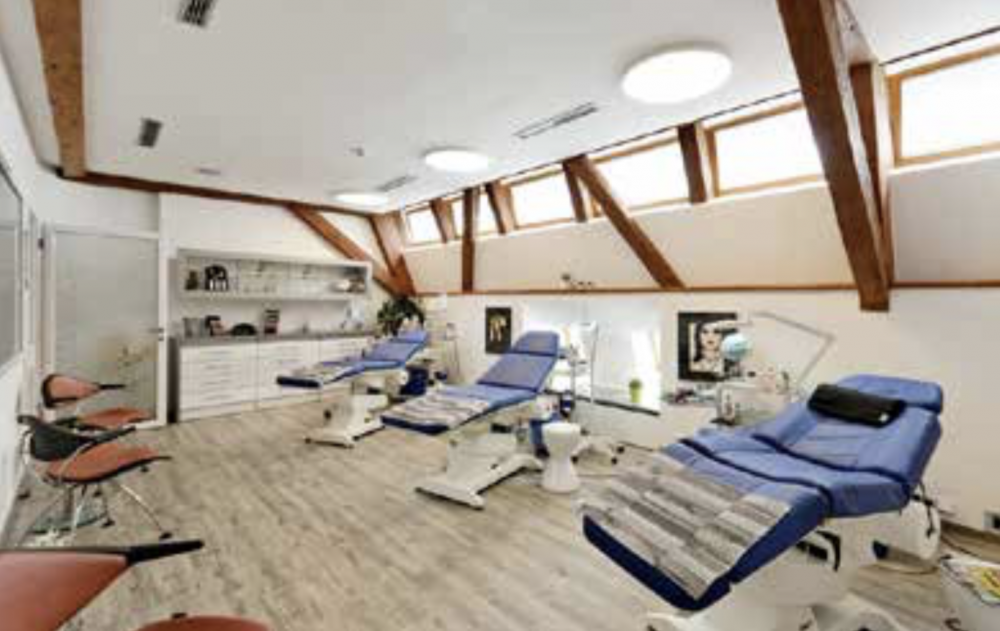 "At last, depilation will stop being a nightmare for you, because this method is less painful than waxing. It is suitable for both men and women. Even diabetics and clients suffering from varicose veins, psoriasis or eczema can undergo it without any problems. The resulting effect is that, after the rst depilation, the hair grows more slowly, is noticeably thinner and softer."
So what do you think? Studio Estetica on the third oor of Slavic House is really worth a visit. You will be convinced with your own eyes that we have something to offer and that caring for every client, male and female, is not just an empty phrase, but provides genuine satisfaction to us, and especially to you. We are looking forward to your visit!